Fact sheet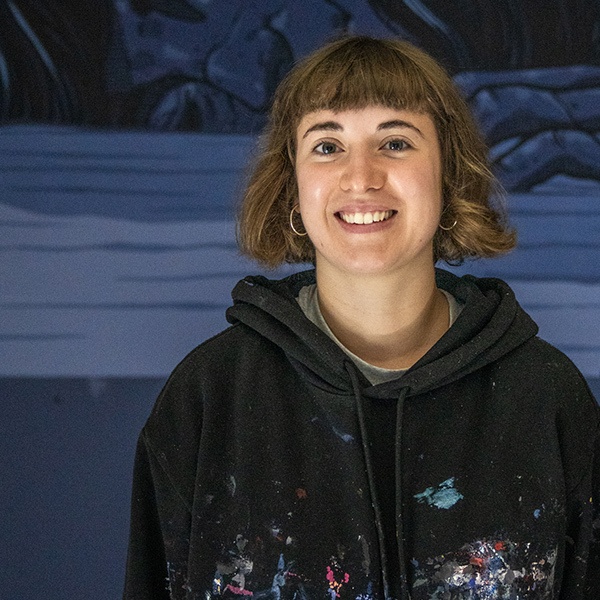 Ethnicity/origin/nationality
Galician / Spain
Favorite techniques
brush, paint, ink, digital, pen
Biggest role model/inspiration
Aryz, Sainer, Daniel Muñoz, Shaun Tan, Cestola na Cachola
Life motto/quote/philosophy
Today people are more concerned with creating images than looking at them.
From a very young age, she is interested in drawing, specializing in the treatment of figures and faces, carefully analyzing expressions to achieve how to say a lot with the minimum.

In her work the characters have a primary weight in the composition and the dreamlike atmospheres she generates enhance the expressiveness of her faces, which function as intimate psychological portraits and acquires a veiled but intense dramaturgy.

Highlight her mastery of volume through a firm and accurately line, her taste for synthesis in her color palettes and her attraction to desaturated and slightly strident ranges, pondering the importance of drawing over color.

In 2018 street art crossed her path, and since that moment her career as an illustrator was combined with her mural work, which was gaining more and more weight, leading her to participate in different international street art events in recent years.
More Info:
Instagram:
www.instagram.com/lidia.cao
Back to overview
Art Room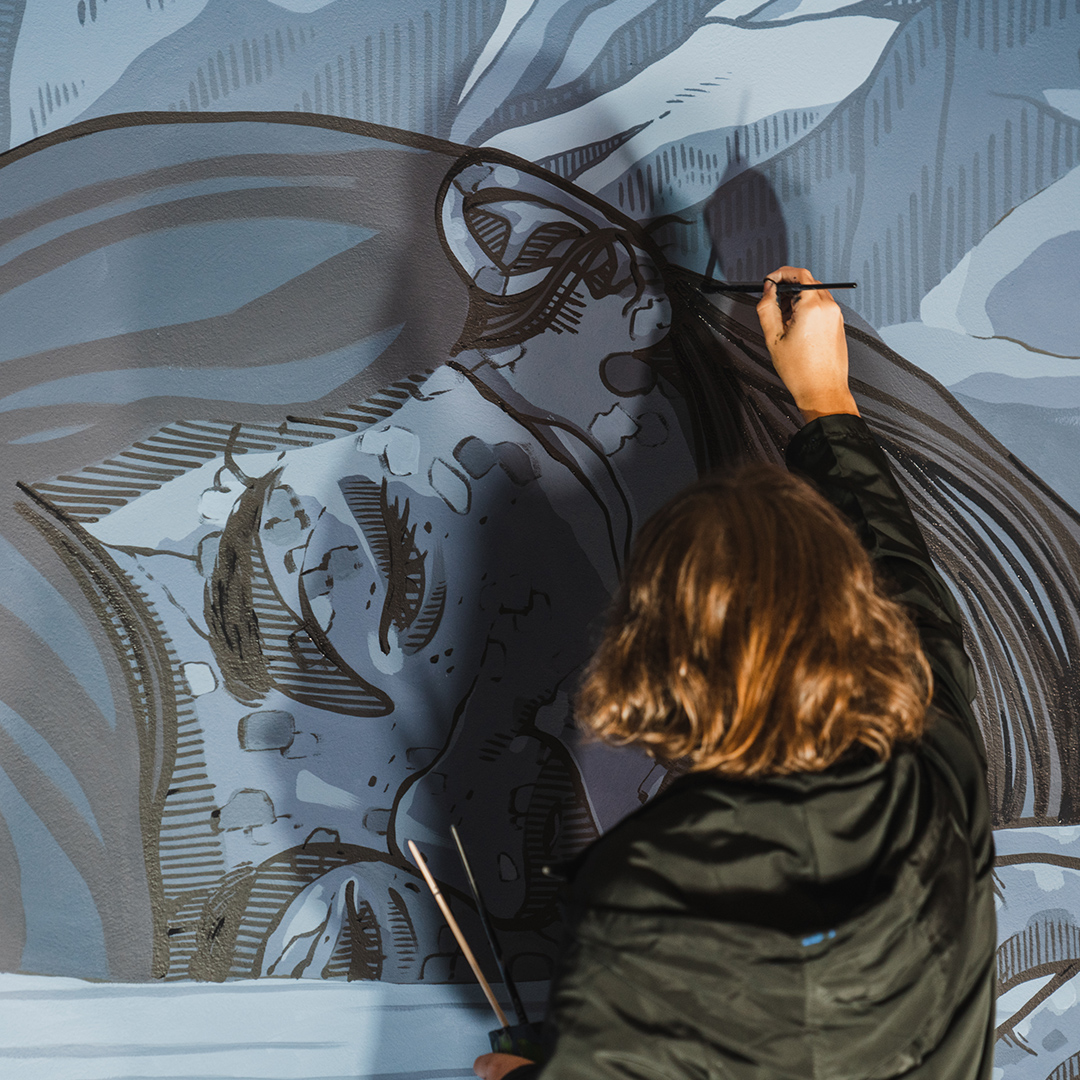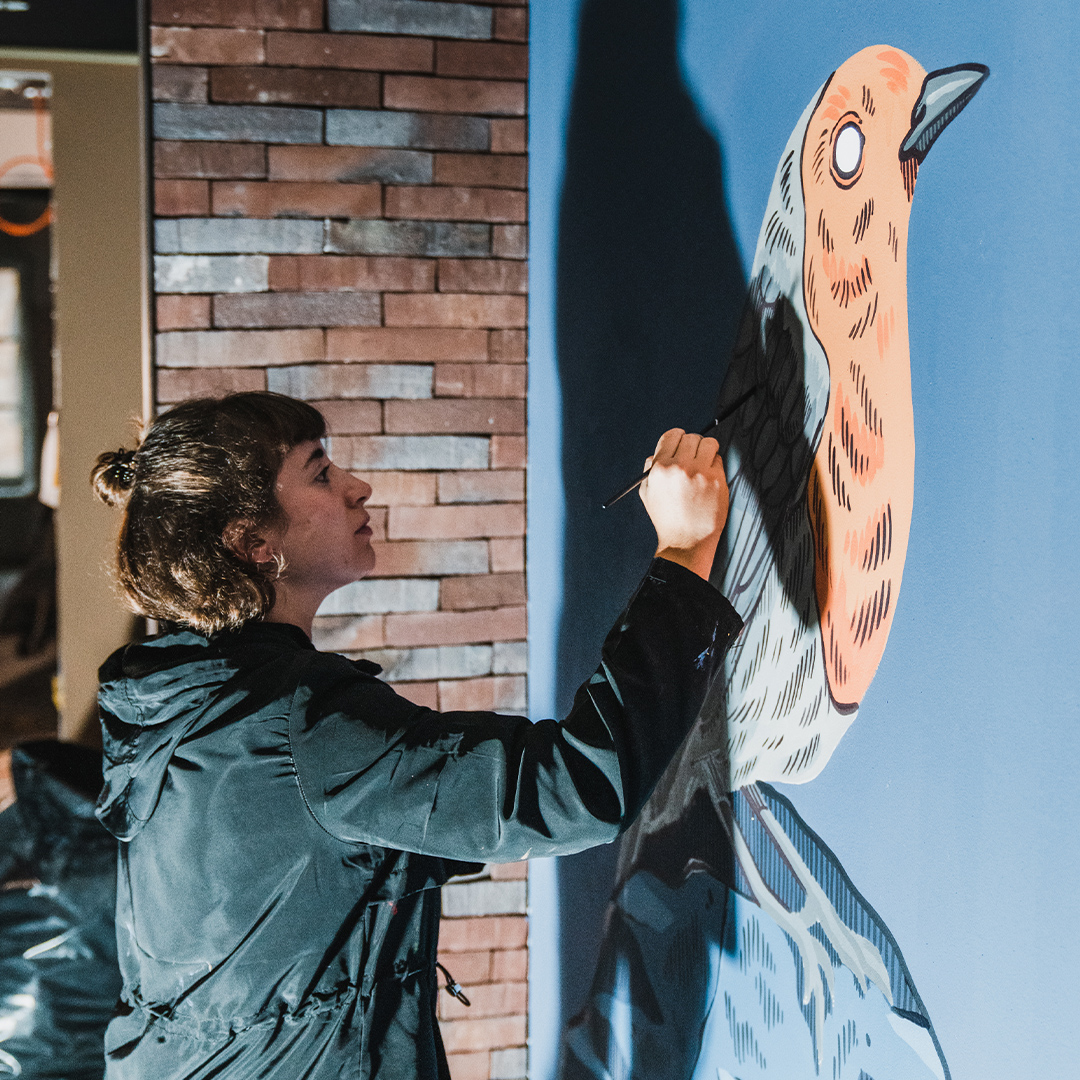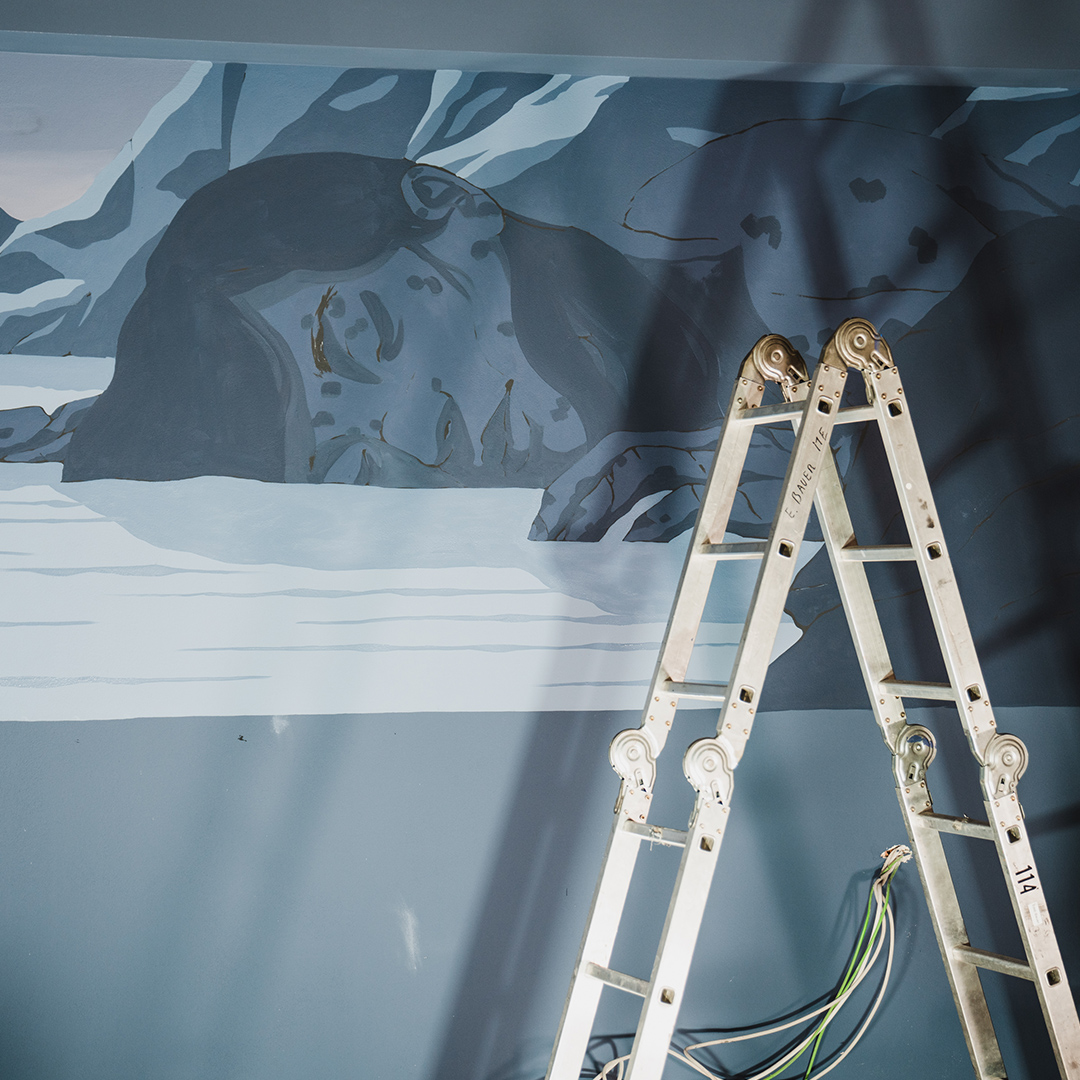 Artworks by Lidia Cao around the world