A Love (Beer) Story
When beer turns into love ...? In Bayreuth you can indulge in life, enjoy your love for beer and perhaps find the love of your life. Are you in?
Fancy coming to Bayreuth? For love? For beer? Or both?
This is how it works - here's your checklist for your unforgetable visit to Bayreuth:

download Checklist as PDF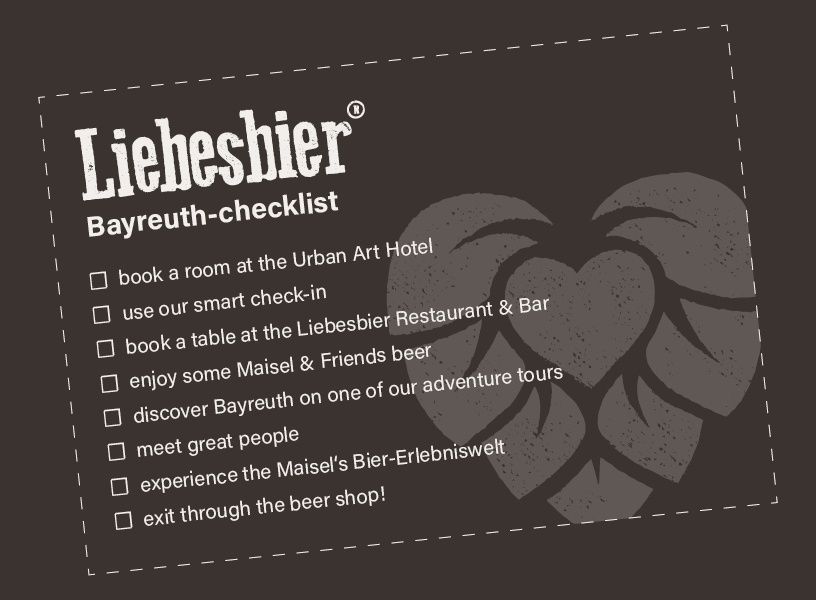 Experience Liebesbier in Bayreuth yourself!
Liebesbier is part of
At Maisel & Friends handcraft meet pleasure, tradition meets innovation, and historic walls meet modern architecture and contemporary street art.


More