Art Room by
Rafael Gerlach (SatOne)
Fact sheet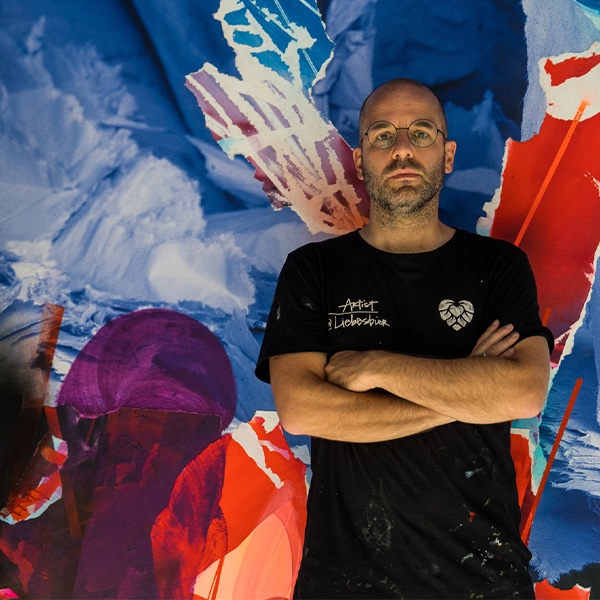 Name
Rafael Gerlach (SatOne)
Ethnicity/origin/nationality
Germany/Venezuela
Favorite techniques
Digital Camera
Biggest role model/inspiration
Structures and nature in abandoned places
Life motto/quote/philosophy
Divide your memories and inspirations and create them into an new composition.
Rafael Gerlach's abstract works focus on the dialogue between object and environment. His characteristic visual language seeks the connection between surface, architecture and function as well as the cultural and social situation on site. Through this influence on the architecture, new points of reference can be created in the context of each recipient's world of experience. Due to the external changes in urban space, Rafael Gerlach's language is also always in motion and thus remains in open dialogue with external structure, people and the living world.

Rafael Gerlach lives in Munich / Germany. The collected impressions during his international commissions lead to a constant artistic language expansion. Exhibitions and murals can be found in the Arab Emirates, Australia, Argentina, Bulgaria, Chile, Germany, France, India, Italy, Canada, Colombia, Lebanon, Netherlands, Austria, Poland, Russia, Switzerland, Spain, South Africa, Turkey, UK, USA.

More Info:
Web:
www.satone.de
Instagram:
www.instagram.com/_satone_/
Back to overview
Artworks by Rafael Gerlach (SatOne) around the world