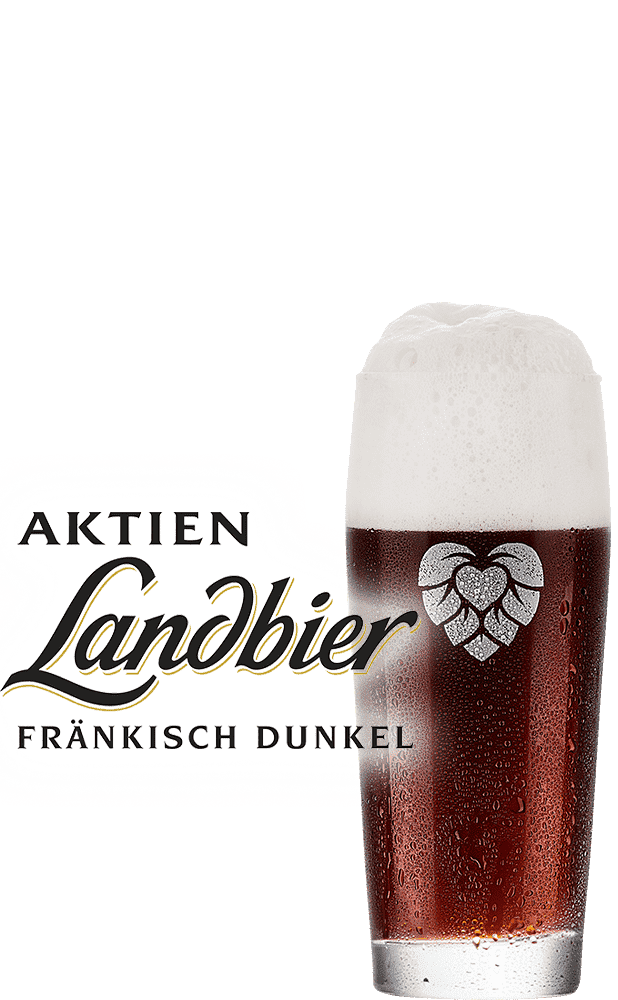 Aktien Landbier Fränkisch Dunkel
Dark Lager by Bayreuther Bierbrauerei AG
"Aktien Landbier Fränkisch Dunkel" is a bottom-fermented so-called 'Vollbier' ('whole' or 'entire' beer) with a robust and full-bodied taste, untreated and dark-colored. An exquisite selection of Franconian roasted special malt and pale barley malt joined with fresh Fichtelgebirge well water lend the typical character and fine malt aroma. Made the good traditional way of brewing and giving it a longer fermentation and maturation time, the beer develops into a very well-balanced and utterly savory beer specialty.
Brewery
Bayreuther Bierbrauerei AG
Country

There's even more for the connoisseur
Our whopping range of beers is one thing but you can, of course, enjoy various other alcoholic beverages and soft drinks as well. Choose from our big and changing range of drinks at the bar.
Have a seat!
Enjoy a place in the sun in our beer garden together with your friends, meet up for an after-work drink at the bar or find a cozy corner for a romantic dinner. Whatever it is you are looking for, at Liebesbier you will find just the right place for it. Book online now. Your table is just a few clicks away.